I Remember This Recipe From Grandma's Kitchen, And I Love Making It Because It's So Tasty And Easy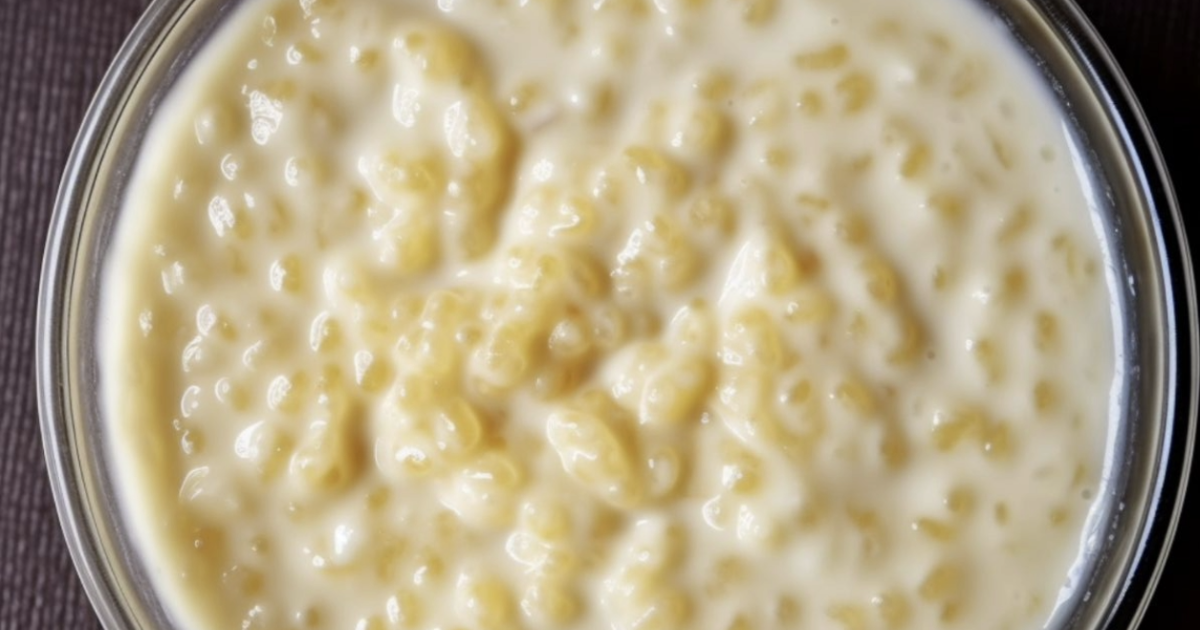 Tapioca pudding holds a special place in the heart as a comforting, nostalgic treat that has been cherished by generations. Its creamy texture and subtle sweetness evoke feelings of warmth and simpler times. In an era dominated by intricate desserts, tapioca pudding stands as a humble reminder of the beauty found in simplicity.
My personal connection to tapioca pudding is deeply rooted in memories of my grandmother's kitchen. The air would fill with the delightful aroma of vanilla and cinnamon as she prepared this creamy dessert from scratch. Tapioca pudding was her signature dish for family celebrations, a creation she took immense pride in. As a child, I marveled at her skillful blending of ingredients, transforming them into a velvety indulgence. The taste of tapioca pudding still transports me back to those precious moments spent with her.
I encourage you to hold onto and prepare this recipe, enabling you to craft cherished memories with your loved ones. This homemade tapioca pudding recipe requires these ingredients:
1/2 cup of small pearl tapioca
2 cups of whole milk
1/4 teaspoon of salt
1/3 cup of granulated sugar
2 large beaten eggs
1 teaspoon of pure vanilla extract
Optional ground cinnamon or nutmeg for garnish
Here's how to make it:
Begin by rinsing the tapioca pearls under cold water and letting them drain. In a medium saucepan, soak the tapioca pearls in 1 cup of the whole milk for around 30 minutes.
Once soaked, add the remaining 1 cup of milk, salt, and sugar to the saucepan. Mix everything together.
Over medium heat, bring the mixture to a simmer, ensuring to stir frequently to prevent sticking. Then, reduce the heat to low and continue to cook, stirring continuously for about 10-15 minutes, or until the tapioca pearls become translucent and the mixture thickens.
Remove the saucepan from the heat. Gradually add a small portion of the hot tapioca mixture to the beaten eggs in a separate bowl to temper them. Stir the egg mixture back into the saucepan with the tapioca.
Return the saucepan to medium-low heat and cook, stirring constantly, for an additional 2-3 minutes until the pudding thickens further.
Remove from heat and incorporate the vanilla extract.
Transfer the pudding into individual serving dishes or one large bowl. Allow it to cool for a few minutes, then cover with plastic wrap and refrigerate until chilled.
Before serving, you can sprinkle ground cinnamon or nutmeg on top if desired. Enjoy your homemade tapioca pudding!